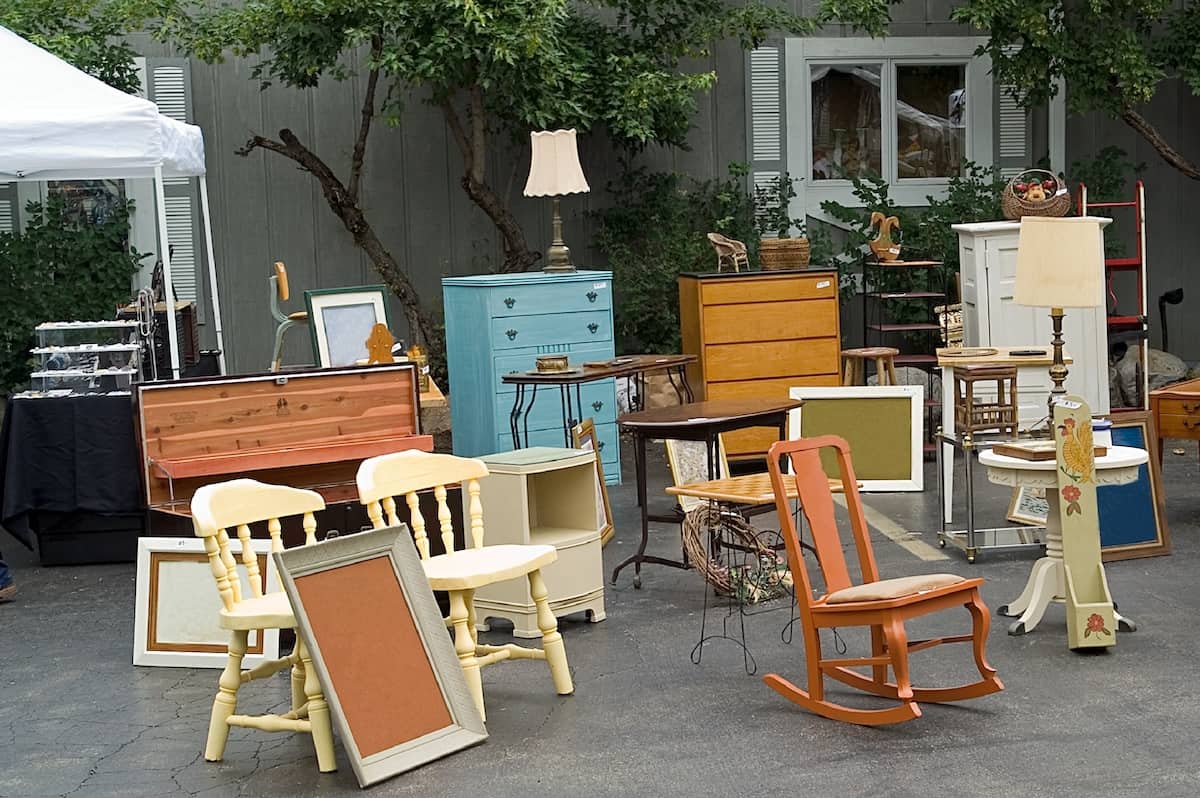 Designing a house would not be complete without the presence of furniture. From one piece of furniture to another also has a different function so we need to choose it carefully. One of the things that need to be considered when choosing furniture is the material it uses.
It's no secret, of course, if you choose the wrong furniture material, it will only make the furniture break down quickly. It's the same as wasting money, right? Furniture material is also what determines the price of the furniture, whether cheap or expensive. Then can we also get furniture at low prices? Yup, we can choose used furniture that is much cheaper than the new furniture. We can allocate the price difference between used and new furniture to buy other furniture.
Of course, we also have to be more careful in choosing used furniture so that we don't get damaged furniture because the repair costs are usually greater than buying new furniture. Then how do you choose the right used furniture? Is it true that the quality of used furniture is not always fake? Now, instead of getting more curious, let's see tips on choosing used furniture on this one!
Create a budget from home
One of the mistakes when hunting for used furniture is not making a budget first. This is what causes the budget to buy furniture to exceed the plan because of the large number of home furniture offered and we are tempted to buy it.
Many have experienced this, where most people buy used furniture that they really don't really need. It could even be that spending to buy used furniture is the same as buying new furniture.
That is why we need to anticipate this by making a budget from home which is of course in detail. The more detailed we are in making a budget, the easier it will be to resist the temptation to buy other furniture that is outside the budget.
Pay attention to the note of the goods
Used furniture, of course, there are defects in the goods, either a little or a lot. Surely furniture owners won't just throw away their items if they haven't been damaged, right? That is why we need to pay close attention to the appearance of these items because there are also many small, invisible defects.
Even though the defect in this furniture is only a little, over time it can also cause the furniture to become damaged, especially if we rarely take care of the furniture. If we really want the used furniture even though there is a small damage, make sure it can be repaired.
If the damage can still be repaired, we will not waste money in vain. Just leave the used furniture if the damage is severe because we better buy new furniture as well.
Be careful in choosing
The next mistake that often occurs in choosing used furniture is not being careful in choosing used furniture. This carelessness can happen because we are tired of walking around the shop looking for the right used furniture or because we are pressed for time.
To anticipate this, it doesn't hurt to hunt for used furniture for more than one day so you can get the best quality used furniture. We also need to take the time to hunt for used furniture so that later we are not disappointed with the quality of the furniture that is brought home.
In addition, we can also consider whether there is more value than used furniture to be purchased. For example, considering whether the furniture can be repainted or polished again so that our furniture still looks new – no one will even realize that the furniture we use is used furniture.
Quality testing
One of the drawbacks of choosing new furniture is that we cannot directly test the quality of the furniture – even the furniture is often wrapped in plastic. Unlike used furniture, we can try furniture freely! This is our chance to really test the quality of used furniture, whether used mattresses or even wardrobes.
We can try sitting on the old mattress to make sure that the mattress is still soft and can be replaced with a new filling. As with trying used wardrobes, we need to pay attention to the inside of the wardrobe in detail, considering that wardrobes are more prone to being eaten by termites.
Measure the area of ​​the room
Even though it seems trivial, we also need to measure the room first which will be filled with used furniture. Do not let us just choose cheap used furniture without paying attention to its size. Used furniture that is too big will only make the room feel cramped and even messy because of the large number of furniture that we put in a room.
We can also ask the seller about the size of used furniture to be purchased to make sure that the furniture will fit at home. If you're still not sure, there's nothing wrong with bringing your own meter from home and measuring the furniture again to make sure it's the right size. Surely no one wants their money to just float away just because they choose a size of furniture that is too big?
Price negotiation with the seller
One of the advantages of buying used furniture is that the price is much cheaper than buying new furniture. But unfortunately, there are still many used furniture whose prices are even more expensive than new furniture.
It's the same as we were deceived, right? To anticipate this, we should first conduct a survey to find out the price range for new furniture. If the price of used furniture is almost the same as new, then this is our chance to practice bargaining skills right away.
Don't hesitate to bargain at low prices, especially when we know the new prices for this furniture. If the seller doesn't want to give in, then we should immediately leave the seller and buy new furniture. Why buy used furniture if the price is the same as new furniture?
Combining used furniture with new furniture
One more way to choose the right used furniture is to combine it with new furniture. Indeed, many people choose used furniture because they want to present a vintage feel at home.
However, if we only use used furniture, the room will feel stiff and even smell bad. Combining used furniture with new furniture is the right thing because the room will look more colorful and far from stiff words. Of course, the vintage feel at home will be even more pronounced!
So, of course, you already understand more about how to choose the right used furniture? Now there is no reason to refusing hunt for used furniture at affordable prices?