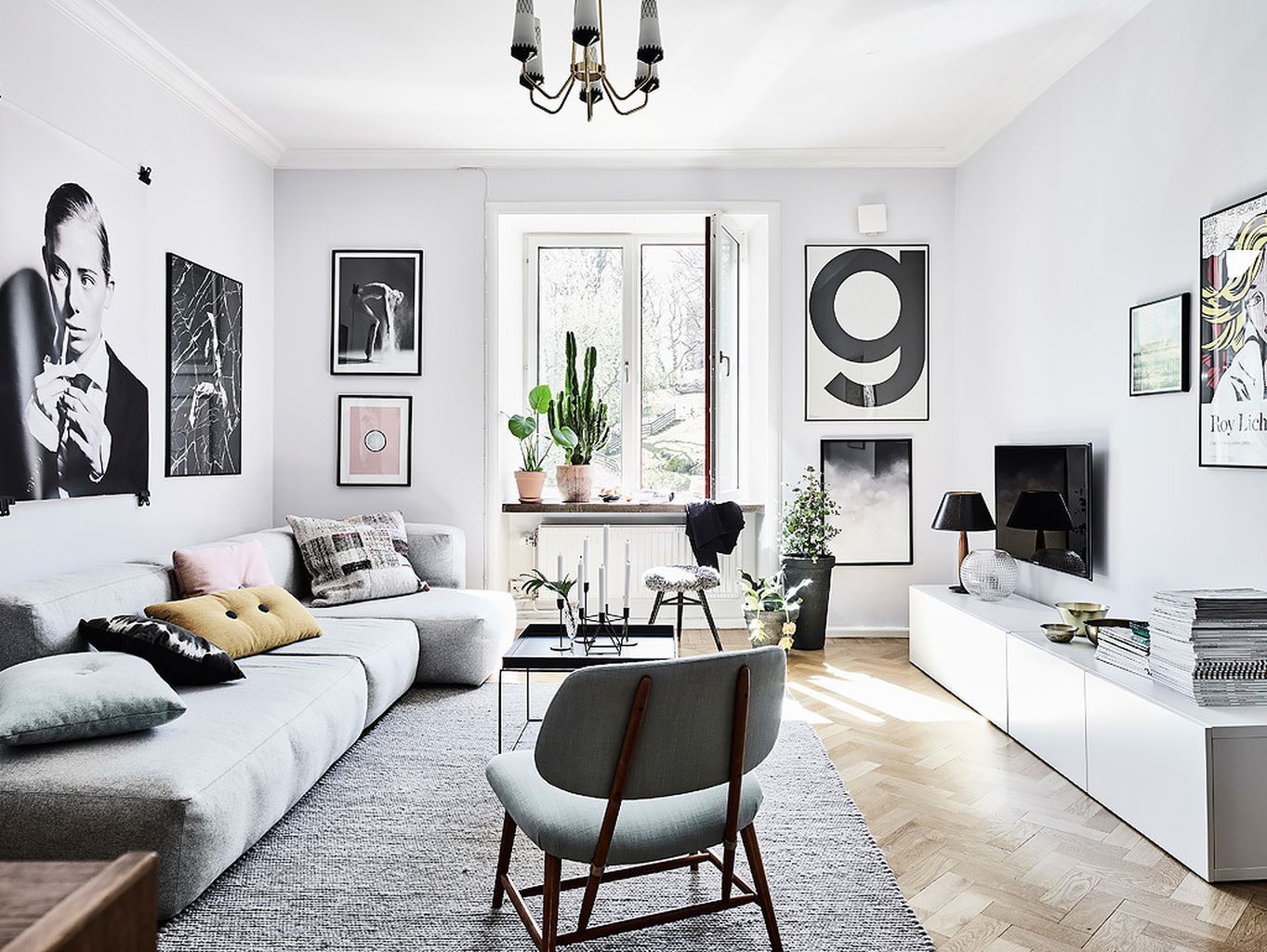 Scandinavian interior originates from the Scandinavian region, part of the northern region of Europe where North Germanic culture is very strong, adapted to the Scandinavian interior. Countries such as Denmark, Norway, and Sweden are three popular countries in the Scandinavian region.
Scandinavian interior design styles began to be applied by many European communities in the late 19th century. The characteristic of the Scandinavian interior is simplicity. Scandinavian interiors are synonymous with minimalistic interior design styles, but another characteristic of Scandinavian interiors is the dominance of white in all objects.
If you want to apply a Scandinavian interior, here are Scandinavian interior inspirations that can be used as a reference.
Minimalist Chairs And Classic Incandescent Lamps
Minimalist chair decoration and hanging incandescent lamps give the true minimalist impression of a Scandinavian interior.
Dazzling Gray Wall Paint Color
Scandinavian interiors are not always dominated by white. Gray wall paint creates a soothing ambiance.
Enchanting Kitchen With Large Windows
Lighting is an important element of a house. The large glass not only ensures adequate lighting but also emphasizes the luxury of the Scandinavian interior design style.
Dining Room With Elegant Wooden Table
Well-processed wood elements will have the same added value as a wooden table that synergizes with Scandinavian interior design.
A Luxurious Multifunctional Wardrobe
Not just luxury, the storage cabinet in this Scandinavian interior family room also functions as a table to save space.
Contemporary Painting Decoration
Contemporary art is very familiar with Scandinavian interiors. Whatever the form of art, it will always look harmonious to display.
More Cheerful With Motif Carpets
Scandinavian interiors tend to use wood as a substitute for tiles for floor surfaces. Covering the floor of a certain room with a carpet in the house will add a new "color" to a Scandinavian interior-style house.