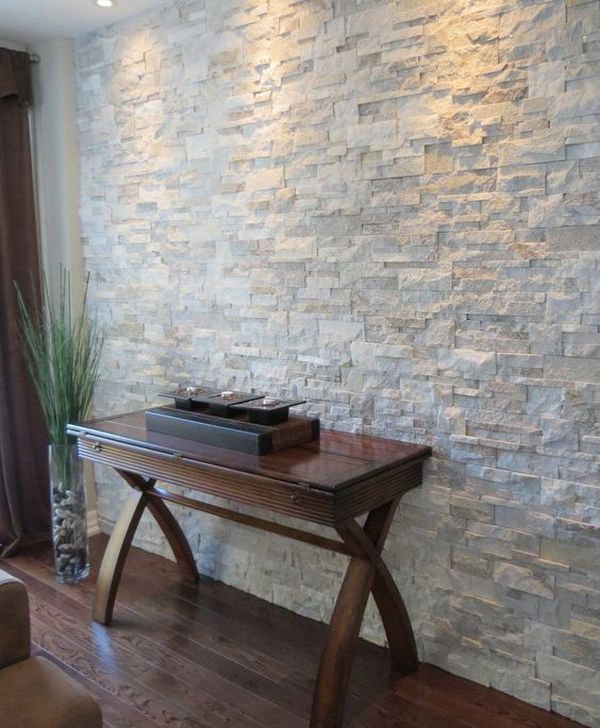 Now, the use of natural stone for the interior and exterior is one of the considerations in designing a house. In modern interior design, natural stone is often used on floors, walls, or house ornaments that can give a beautiful and luxurious impression.
Natural stone has various types, colors and shapes that you can customize with your home design concept. So, if you are interested in applying natural stone at home, we will describe several types of natural stones that are suitable for application at home.
Natural Granite Stone
Granite is one of the favorite types of natural stone for residential use, because of its strong character and resistance to various weather conditions. For this reason, granite natural stone can be applied to walls and floors. In fact, natural granite can also be used as a surface in the kitchen, such as in work stations and countertops, because this stone's resistance to high temperatures, humidity, and scratches is considered quite good. Granite tiles can also be used as wall and floor panels in a bathroom or living room to create an elegant and high-luster room .  
In architecture, natural granite is used to create an elegant look. Brown, pink and black are three of the most popular natural granite stone colors.
Marble Natural Stone
This type of natural stone must be familiar to you? Yes, marble natural stone ( marble ) is also one of the favorite types of natural stone for residential use. Generally, this natural stone is often used indoors as walls, floors, dining tables and kitchen tables. Marble natural stone can give the impression of a luxurious room, because of its texture and pattern. 
Marble is available in a wide variety of colors and patterns, from brown to pink, purple and gray, brown, and in mixed colors. The cool character of marble can make the room cooler, when it is hot outside. Even so, this type of natural stone is known to be sensitive to weather changes, so avoid using this type of natural stone for home exteriors or outdoor areas that are often exposed to direct heat and rain. 
Andesite Natural Stone
Do you have a minimalist home concept? If so, you can consider using natural andesite stone to reinforce the minimalist concept of housing. You can apply this type of natural stone to the exterior walls or floors of the house. 
The structure of natural stone andesite is known to be hard, this is what makes it more durable than other types of natural stone. In addition, the unique and beautiful motifs can bring a natural and cool impression to your home. 
Sandstone Natural Stone
Not only andesite natural stone, sandstone natural stone types can also be considered to strengthen your minimalist residential concept. 
This type of natural stone is usually more often used for outdoor areas, such as in gardens. This is because, natural sandstone is known to have the characteristics of being strong, anti-slip, and good durability, so it is very suitable to be placed in areas that are often exposed to water, such as in home gardens and ponds. Even so, you can still apply this natural sandstone for indoor use, as a wall covering.
This natural stone is very low maintenance and can be cleaned easily with just water. Sandstone natural stone is available in a variety of colors, ranging from white to creamy yellowish. 
Black Natural Stone
This type of black natural stone is very suitable to be applied to the interior and exterior of the house and can be combined with minimalist furniture of any color. You can apply black natural stone as the floor or wall of the house, because it is hard and resistant to scratches. In addition, the black color of this natural stone will bring an elegant and luxurious impression to your home. 
Natural Stone Slate
Natural stone slate or commonly referred to as river stone is a type of strong rock. Slate can be split into thin slabs for use as a coating for walls or floors.
Generally, natural stone slates are more widely used for the outside of the house, for example for outside walls, pillars, dry gardens and ponds. There are various colors that you can choose from, from brown, black, gray, to purple. Natural stone slate has good durability, especially in cold weather.
Those are some types of natural stone that you can apply to your home. Which, is your choice?