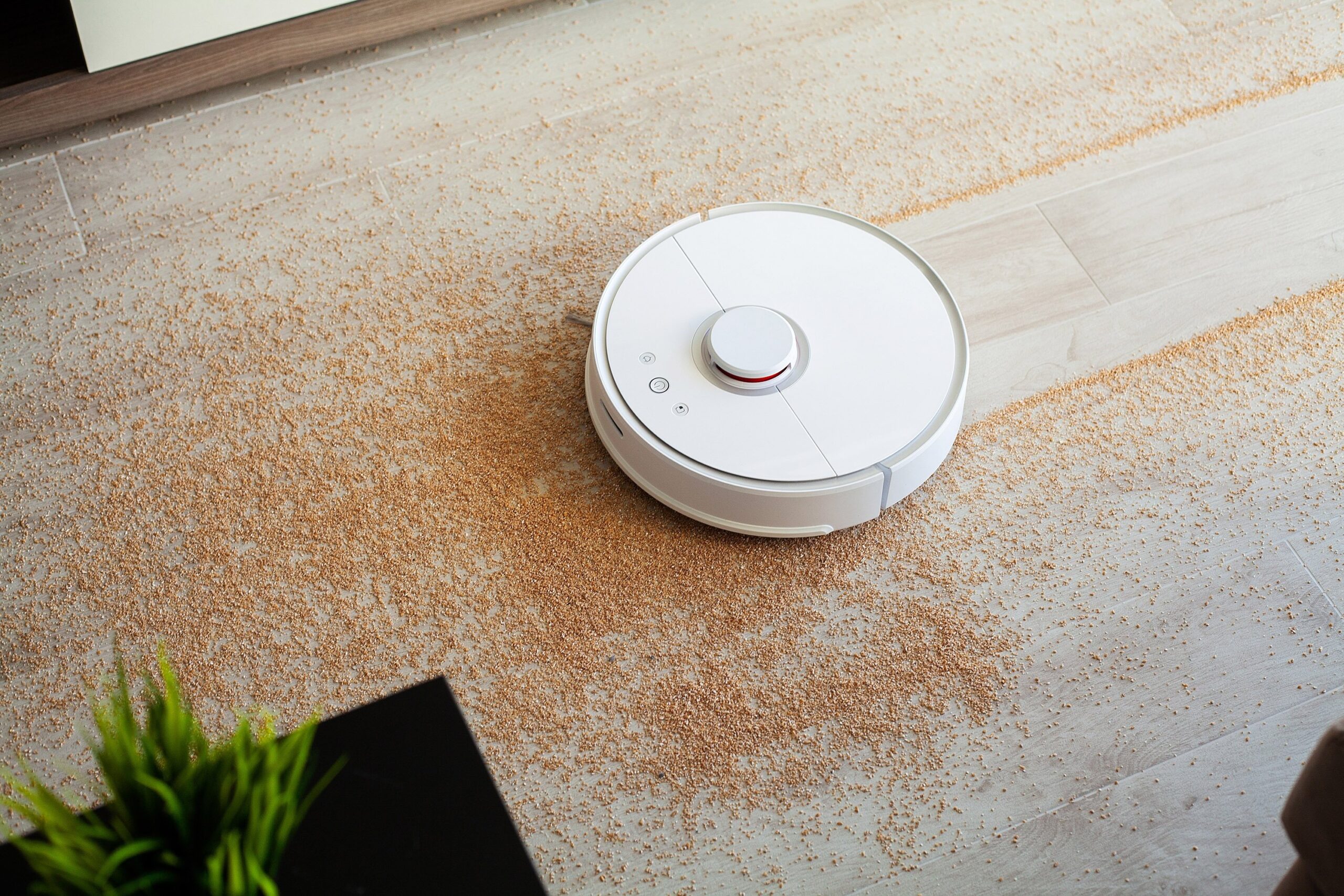 Cleaning the house becomes an activity that is sometimes troublesome and tiring. Not surprisingly, some people leave this task to household assistants. However, using household assistants services recently has actually made the monthly budget swell.
Not without reason, the services of maids or household assistants also require large costs.
Apart from expensive cost, sometimes there are also homeowners who do not want their privacy to be disturbed if a household assistant lives in their house.
Wow, if that's the case, we need the right and efficient solution for cleaning the house. Don't worry, in this fast and practical modern era, you can rely on the Robot Vacuum Cleaner.
Vacuum Cleaner As A Solution For Cleaning The House
The vacuum cleaner is a device that really helps with household chores as a substitute for a broom. With this tool you don't have to bother carrying dirt and herding it on a dustpan.
A vacuum cleaner is a device that uses an air pump system and how it works by sucking dust and dirt on floors and carpets. In fact, this tool already has a " Wet and Dry " function, which can suck on dry or wet floor surfaces.
However, when using it you have to go around all the rooms with this machine. In fact, you also have to do other things. Not to mention the shape that is not flexible and quite difficult to reach certain areas such as under sofas, tables, chairs, cabinets, and so on. So, even though it can really help your work that is no longer using household assistants, a vacuum cleaner is still not effective enough because it still requires additional energy.
Switch to Robot Vacuum Cleaner
The robot vacuum cleaner is an innovation that can work on its own without needing to be directed and is equipped with several sophisticated features. In some designs, this home cleaning robot has a brush on both sides that can rotate to grab dust adhering to the sides and corners of the room.
If the vacuum cleaner can only suck dust, the robot vacuum cleaner has three functions at once, namely sweeping, sucking, and mopping. In fact, now there are those that provide five functions at once, namely sweeping, sucking, brushing, mopping, and drying.
Because it is programmed independently and on a scheduled basis, the robot is also equipped with anti-fall and anti-crash features. With these two features, this tool will not hit walls or furniture and will not fall when it encounters stairs.
The robot vacuum cleaner has a sleek and compact design, so it can easily fit under a sofa, table, chair, or bed. Thus, all the dirt can be totally bulldozed and nothing is overlooked. In fact, to all corners of the room and around the legs of the furniture which are difficult and very troublesome to clean.
Along with the development of technology, this home cleaning robot is increasingly innovative and modern and is able to provide the best solution for homework. It is not impossible, if this device will later become a basic necessity every day.
Robot Vacuum Cleaner Features
The vacuum cleaner robot is very interesting to use because of its presence, which is equipped with several features that make it easy to use. Following, some of these features.
Smart navigation sensor that supports smart self-work.
The Stair Avoidance Detector feature which functions so that the vacuum cleaner robot will rotate to avoid stairs so that it does not fall and risk damage.
Virtual wall feature that will send infrared and order the robot not to pass through the room you want to clean.
How to Use a Robot Vacuum Cleaner
This tool is very efficient and very easy to operate. To use it, all you have to do is press the power button, and watch how it sweeps and sucks dust along the floor automatically.
When the work has been completed or the battery will run out, Robot vacuum cleaner will return to his home ( docking station ). When the connectors on the robot and the docking touch, the engine will automatically shut down and perform auto-charging .
Advantages
Robot Vacuum Cleaner is the best solution for those of you who no longer use ART services. This tool is very easy to use with the advantages of the features used. The advantages include:
Can sweep and mop floors at one time
Will automatically work even if no one is home.
It is a smart device, because it only takes one tap
Give more free time
No need for cables milling about
Equipped with advanced features such as virtual wall and virtual stair so you don't hit the wall and fall down the stairs.
Can clean hidden areas such as under sofas, cabinets, shelves, and so on.
Disadvantages
Every tool that is made is not always superior with all of its features. Likewise with the robot vacuum cleaner. Although this tool is fairly sophisticated, it still has some drawbacks. Here are the drawbacks of this tool.
Has a small storage, unlike ordinary vacuum cleaners that have a large enough storage tool.
Less flexible because it can only work indoors.
Cannot reach dust and dirt that land on the top corner of the wall like a spider web because it cannot be lifted up like a normal vacuum cleaner.
Cannot climb stairs
The vacuum cleaner and the robot vacuum cleaner have the same function even though they are very different. Each has its own advantages and disadvantages. For example, a vacuum cleaner can be lifted to clean cobwebs on a wall surface whereas a robot vacuum cleaner cannot. On the other hand, a robot vacuum cleaner can clean the floor under the sofa, whereas a normal vacuum cleaner cannot.
Even though this tool is the latest generation of vacuum cleaners, there are still many people who still decide to use this tool for various reasons. All according to individual tastes and decisions. However, the presence of these two tools is a solution for those who are afraid and do not believe in household assistants services.