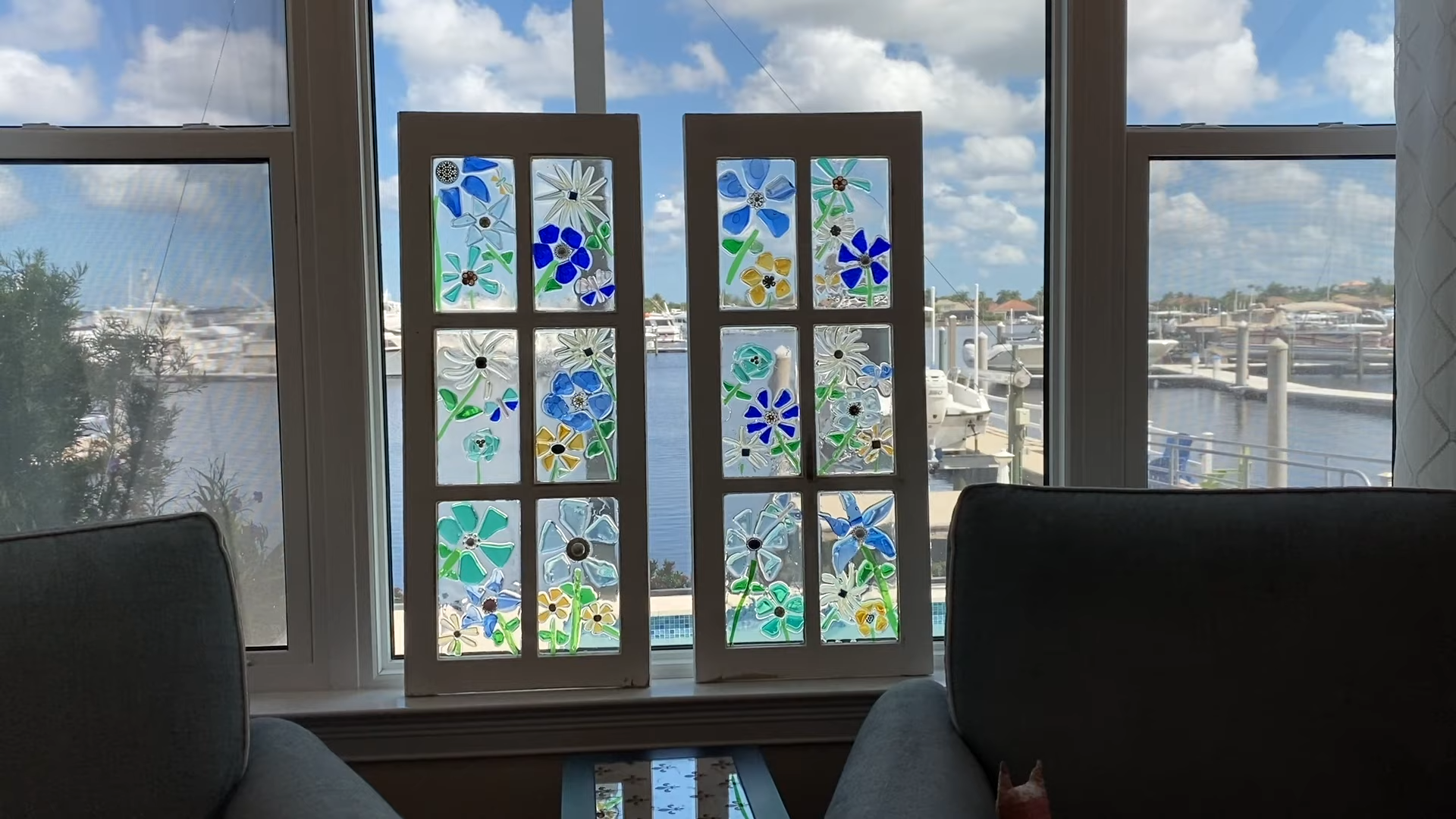 Are you considering giving your interiors a makeover that won't break the bank but still looks great? To liven up your living space, you should experiment with stained glass texture panels or mirror glass. Consider how beautiful the stained-glass windows in traditional cathedrals are. Similar to how little glass panels in a variety of forms instantly breathe new life into any room in your house.
Where should glass panels be added?
They can be installed anywhere in your house to give it a unique touch. These goods come in a huge variety of hues, designs, and sizes. Choose the patterns you believe will improve the appearance of your room. They will produce a captivating impression when light passes through them and penetrates the space.
Living Area: Since we spend a lot of time here, it makes sense to decorate with a theme that appeals to everyone's taste. Your family or ancestry may be symbolized with a Celtic or Gaelic motif. This will complement the furnishings and the family portraits hanging on the walls.
Children's Room: Children adore everything vibrant and colorful. You can try out many different themes, including those that are related to sports, fantasy, nature, animals, and the environment. You can experiment and have fun with the redesign because there are so many different pattern alternatives.
Patio or Garden Area – If you have a patio or greenhouse, you can use panels with a natural theme to decorate the space. You can pick artwork featuring paintings of various creatures, birds, flowers, plants, and more. Utilizing hues like orange, blue, red, and pink will complement your garden's green backdrop.
Corners – If your favorite spot in the house is not near any natural areas, you can utilize the colorful panels to create a welcoming and dynamic atmosphere.
Once you've chosen the theme, you need to determine how much room you have. A huge stained glass panel looks fantastic on a massive wall. You will be happy to learn that there is a component in the market that fits whatever design you want. It is preferable to have them made just for you by a professional if you have never worked with these things before. Even though it could take some time, the result will be flawless.
What will the price be?
Because it largely depends on the amount of area you are dealing with, we are unable to provide a specific amount. You might start with one modestly sized room to determine the budget. You can determine how many pieces you'll need to make the pattern you have in mind from this. Spending less money by working on one area at a time.
As you can see, updating the décor of your house or business on a budget can be accomplished by using stained glass texture or mirror glass panels. The nice thing about these goods is that you can choose from a huge selection of themes and colors. If you execute it well, the result will be a design that you will enjoy for a long time.