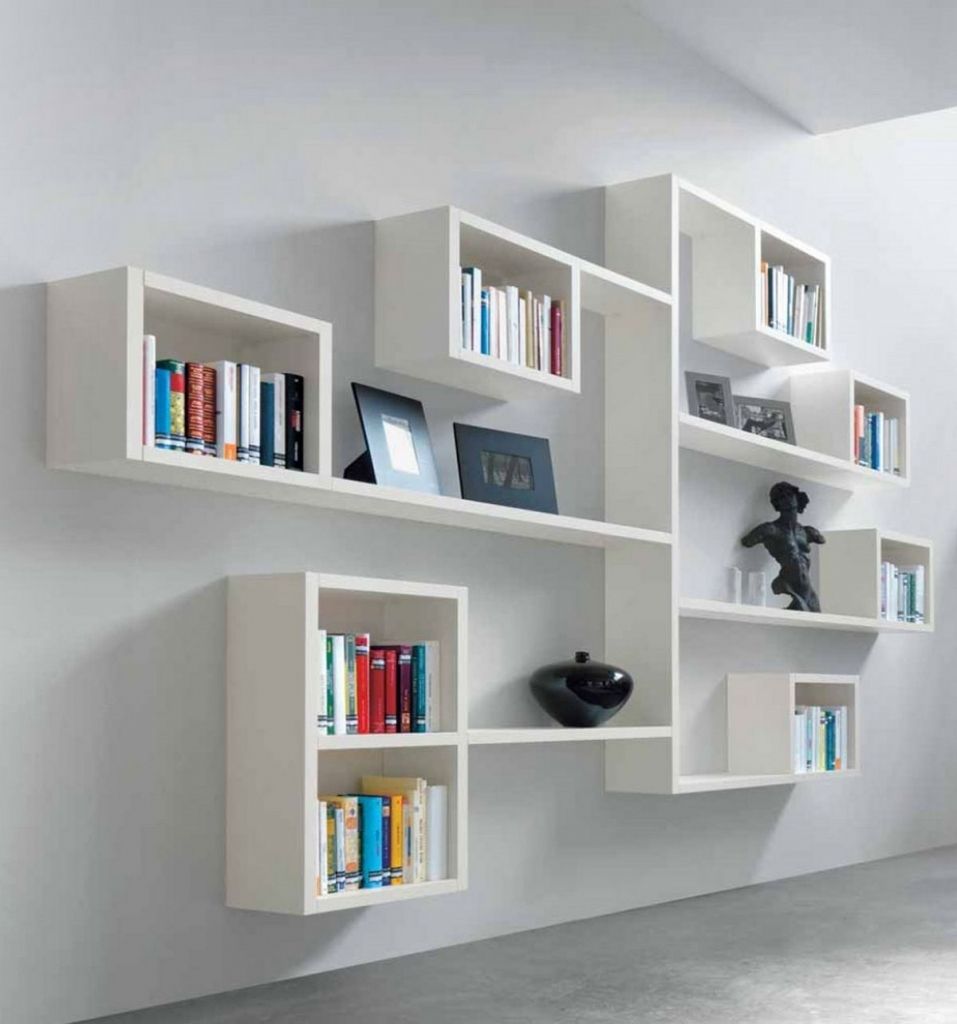 In the modern era like now, almost every residence applies a minimalist concept. No exception, home furnishing design ideas such as minimalist bookshelves.
The space is very minimalist and limited, making residents of the house must be smart in arranging furniture to organize books to keep them neat. How do you make a minimalist bookshelf look modern and beautiful together in the interior of the room?
Preparing a space that is designed in limited land requires precision in choosing furniture such as the right minimalist bookshelf.
With the selection of the right minimalist bookshelf, it will greatly support the harmony of the space theme in your home.
Even though it seems easy, bringing together the concept of space and minimalist bookshelves can be a challenge! Moreover, if you really prioritize modern and functional concepts and themes.
Therefore, there is no need to waste a lot of time, let's check the list of interesting ideas for minimalist bookshelves that you can follow for your reading room at home.
1. Bookshelf 4 Levels of Wood Shades
Starting from the list of minimalist bookshelf design ideas, this time there is an elegant and simple four-level bookcase. You can even make your own at home with a few pairs of metal painted black.
Then, pair it with chipboard boards of elegant brown wood tones for a book holder or flower vase.
Not only compact, but this four-level bookcase also looks modern and fits in most narrow spaces.
The shelf used is particle board, while the frame or shelf post is made of sturdy and high-resilient iron.
The bookshelf that is at the very bottom has an X-crossed crossbar structure to strengthen the back and add to the stability of the minimalist bookshelf structure, which is even stronger.
2. Z-Shelf Bookshelf
Furthermore, for those of you who are looking for a minimalist bookshelf but look unique and beautiful, the Z-Shelf Bookshelf can be the ideal choice.
This bookcase is an amazing combination of rectangular shapes that look great together. The entire bookshelf carries the concept of black nuances with subtle, neutral touches and is easy to match with various wall paint colors.
Z-Shelf Bookcase is made of particle board which is durable and environmentally friendly. Each shelf is also quite large, can contain about 5 – 10 books.
In addition, they are easy to remove or reassemble as needed and are very easy to clean.
3. Minimalist modern style
If this one is more towards a modern style with innovations to simplify other furniture at home. Bookshelves that appear to be in the insertion between the storage spaces of these cabinets are pretty much applied nowadays. Because besides being useful, it looks very simple but attractive.
You can make a bookshelf with a layer of wood planks when you start making a cupboard. Leave some space to make a wooden bookcase with a rectangular shape.
Apart from being a wardrobe, this furniture also functions as an attractive room divider. The size is minimalist and elegant to be displayed in the middle of the living room or even in the corner of the dining room.
Shelf boards are made of fiberboard which is stable and strong to withstand heavier loads of books or furniture. At the same time, it is more durable. Then if you want to present even more sophisticated innovations, you can also put a long wooden board under the shelf to make a reading table.
4. Ladder Bookcase
At first glance, this minimalist bookshelf almost resembles a ladder. That is why this bookshelf can be an alternative option if you want to store books vertically and save space in the room.
Crafted with a charming matte black metal frame and wooden shelving.
The shape is made in a simple geometric manner so that it looks cleaner, saves space, and is minimalist. The open design gives the impression of a tidier and more modern look.
The bookshelf's frame is made of sturdy steel metal, while the planks are made of wood grain which is more durable and of high quality.
At the bottom of the metal frame can be padded to prevent scratches on the floor, walls, or at the end of the bookshelf itself.
Another advantage of this ladder-shaped bookcase is that it is compact, and can save space. Suitable for use in a narrow room or even attached directly to the wall.
5. Industrial Bookshelves
Especially for a room that is really narrow and limited, this minimalist industrial-style bookcase will certainly be ideal.
Designed with a simple industrial concept, this bookshelf is perfect for a minimalist home.
Combined with elements of wooden planks, and metal hoops. In terms of construction, the wooden planks are made of fiberboard, wood grain PVC and the frame is made of steel which makes it very durable and strong.
6. Bookshelf As Well As A Lounge
This minimalist bookshelf idea definitely plays a big role in decorating a relaxing room in your home. The reason is, this concept does not only present a bookshelf, but also a place to sit where you can read a book while relaxing.
This bookcase also has a variety of unique shapes, plus a shape that adapts to a comfortable sitting position while relaxing. Don't forget to put a cushion or pillow to make the sitting position more comfortable.
7. Minimalist Wall Shelf Neatly Arranged
Especially for those of you who have small rooms such as apartments, flats, or minimalist rented houses, this bookcase is perfect for beautifying your room.
The reason is, you can stick it on the wall surface. In addition, this wall shelf can also be designed according to your needs and preferences.
For those of you who like a minimalist look, you can apply a separate box-shaped bookshelf with a neat arrangement. Try to present a bookshelf made of wood so that the minimalist concept is even stronger. The wood color that is created will make a small room look sweeter.
In addition to putting books, you can still place ornamental plants to enhance the interior atmosphere of the room.
Each shelf is made of durable wood and can hold objects weighing up to 20 kg. However, it is best if you only display books as needed between 5 – 7 books so that this wall shelf is more durable.
8. Create the area under the stairs to become a bookshelf 
It is a common problem, where the area under the household is only used as storage space for unused items and is just ignored. Even though you can, conjure this area into an eye-catching minimalist bookshelf. As a result, your room is far from being stuffy and empty.
Interestingly, you don't need to add more furniture to become a bookshelf. The minimalist concept by saving space, you should pay attention to so that occupancy is more comfortable.
The conclusion
Combining the concept of furniture with the room is indeed not easy and often becomes a challenge. However, with the concept of the right mix of minimalist bookshelves, now you can harmonize the interior atmosphere of a small room so that it looks spacious and neat.
Hopefully, some of the minimalist bookshelf design ideas above can help you find the best bookshelf. Happy hunting!