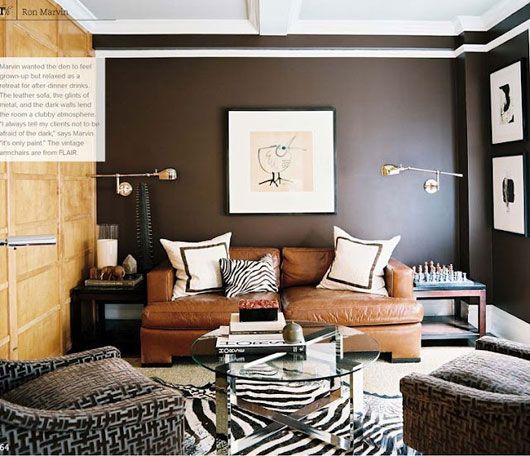 Having a comfortable residence is everyone's dream, at home or in an apartment. Unfortunately, there are still many who think that an apartment cannot provide the same comforts as home. Even though a homey atmosphere can be created in an apartment.
Even though it has a limited area, it doesn't mean that the apartment can't make you feel at home. The home atmosphere can be created easily, really.
1. Add carpet
Did you know that the role of carpets can change the atmosphere of a house in an apartment? But you have to choose the right carpet according to the size of the apartment, besides that the choice of motifs and colors can also boost the effect. Another function of carpets is to reduce the risk of scratches on the tiles.
The thing to consider when choosing a carpet for an apartment in size. If you choose the wrong size of the carpet, the room will feel cramped and make it uncomfortable. So you need to be careful too when you want to present a carpet.
Tips for choosing a carpet size that you can follow are to measure the edge of the carpet should not be more than 2 feet from the wall and no closer than 6 inches. Then another trick is to buy a carpet that is 2 feet shorter than the smallest wall in your room.
2. Use large curtains
Large curtains can change the atmosphere in an instant, the use of large curtains can also help cool the room temperature, especially during the dry season. This large curtain will also immediately remind you of a cozy and warm home atmosphere.
Don't be afraid to choose a bolder curtain color, for example, just add one light color in the middle of a soft color choice. Create an atmosphere that is not boring with curtains, you can also present a unique atmosphere, for example by choosing a curtain with floral motifs.
3. Adjust the lighting
The difference between an apartment and a house is in terms of lighting. In the house, natural light from the sun can freely enter, while not all apartment spots can be easily entered by sunlight or lighting. So, be smart to adjust the light.
For a comfortable and warm impression, choose dimmer lighting, for example by placing an orange lamp in the bedroom. This dim lighting will instantly remind you of home. But don't change all the room lights with dim lighting, yes, you still need bright light to do activities.
4. Decoration on the wall
Most apartments are now the walls are lined with wallpaper. But even so, do not leave your walls blank with wallpaper only. Take advantage of this blank wall for decoration, for example by installing frames or placing objects that remind you of home. In addition, you can also choose posters or paintings that can liven up the atmosphere of the house in the apartment.
5. Add plants
Tips for bringing the atmosphere of the house into the next apartment are to add plants to make it more lively and comfortable. Now it's not difficult to find ornamental plants that are easy to care for indoors. Monstera plants can be a good choice because they are easy to care for, they don't need too much water and sunlight.
6. Choose some comfortable sofas or bean bags
The most effective way to create a home atmosphere in an apartment is by presenting a comfortable sofa in your home. As we know, a comfortable house is usually equipped with a sofa set that can make lazing at home. Apartments, of course, must have a comfortable sofa or bean bags can also be an option. Studio apartments also need comfortable sofas despite their small size. If the size of your apartment is small, choose a sofa that is multifunctional and can be used as a bed. Before deciding to buy a sofa, first, make sure the size of the space you have.
7. Don't forget the bathroom
So far, the bathroom is more often forgotten than other areas, even though the bathroom can be a very comfortable room. Create a bathroom atmosphere that could make you feel good every day.
There is no harm in adding wallpaper or paint the bathroom walls with bright colors. Don't forget the decorative knick-knacks in the bathroom, make a small storage space to put towels or toiletries stock.
8. Add some color to liven up the apartment
Minimalist apartments are indeed a trend but that doesn't mean the interior will look monotonous. Color choices can help the apartment look warm as at home as well as spacious. Choose a color that makes the impression look broad, for example by adding turquoise color access to one wall.
The wood texture on the walls can also make the atmosphere of a house in an apartment. Especially when combined with natural beige colors. The homey impression will make you feel at home in the apartment.
9. Don't choose the wrong furniture material
There are still many people who choose the wrong furniture material for apartments. The method of choosing this material is of course different from at home. If at home you can freely choose almost any type of material, the apartment is not so because of limited space.
Of course, you don't want the furniture material to make the apartment look shabby or heavy? Avoid using metal material, if forced to use try to change the color with pop colors like green. Another tip that can be followed is not to buy furniture from just one shop.
10. Take advantage of the balcony area
Have a balcony that leads to a city view or swimming pool? Don't waste it, create a tiny space to relax in this area. Additional chairs and a small table to enjoy the atmosphere in the afternoon or morning. This balcony, which has a limited area, can be transformed into a relaxing area that keeps you from getting tired.
11. Fragrance can also change the mood
Aromatherapy candles can easily change the mood and liven up your mood. Just imagine that after being tired of your activities, you are greeted with a soft, relaxing fragrance. You can easily present comfort by choosing the right fragrance. With this soothing aroma, it will automatically make you feel comfortable as if you were at home in an apartment.
12. Prepare a special corner for hobbies
You must have a particular hobby, for example, reading or collecting action figures. In order to feel comfortable and at home, you must also present a supportive atmosphere for this hobby in the apartment. So choose a certain angle to put or store your hobby.
If you like reading, try making a bookshelf that is not too complicated. Organize your favorite book in a unique way, for example by matching the cover color. Besides that, those of you who have other hobbies can also make a comfortable corner for 'me time' to spend spare time. To make it more similar to home, don't forget to bring and put your favorite items from the house in this corner.
If you have done the following tips, you will definitely not feel homesick. In fact, you will feel at home for a long in the apartment that is arranged in such a way.