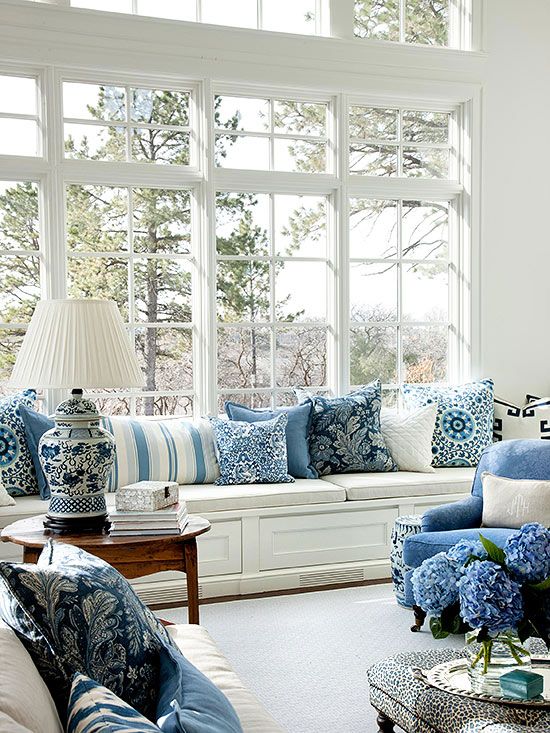 Color Palette Ideas for Interior Design
Did you know that the color palette in the interior design is closely related to the mood of the occupants? Starting from creating enthusiasm, relaxing, feeling at home, and comfortable in the house. The color palette concept can also beautify the interior design of the house in its own way, be it in a Japandi house, minimalist, or classic.
Well, in this article, we will provide ideas for applying a color palette with a beautiful combination and guaranteed to make your home feel even homier.  Come on, just take a peek at the inspiration for the color palette below!
Natural Fresh
 in the Room
Natural colors like green are one that must be considered so that the house feels more comfortable. The combination of the green palette is easy to apply with other natural colors, ranging from soft cream, gray, or natural shades of wood, as in the Japandi house above.
This fresh color palette is perfect for living rooms, lounges, or other gathering places. So that the natural impression is more real, add decorations in the form of indoor ornamental plants in a strategic spot or point in the room. Don't forget to also beautify it with furniture that is multifunctional and space-saving!
Simple Color Palettes Supporting Each Other
In the spirit of a natural color palette, soft tones of brown colors such as from wood materials are also fit combined with gray style Scandinavian. If you want to be consistent with a color palette that tends to be the same, that's fine. You can also add various instagramable wall hangings and hanging shelves so that the room looks more alive. Do not forget, the room will feel more leverage if you have access to natural lighting through a window, glass window and glass door.
Cozy Feel, But Still Full of Energy
Putting together a color palette can have a cozy effect that you never expected! The proof is in the inspiration above which shows a blend of soft and comfortable grayish blue with a touch of brown from natural wood. This color palette manages to blend perfectly and create a very welcoming atmosphere. Moreover, there is modern, multifunctional white furniture, such as coffee tables and space-saving  TV shelves that make you more excited.
The Blend of Color Palettes in the Open Space Concept
One of the challenges in presenting an attractive interior design with a color palette is a matter of continuity from one room to another, especially if the occupancy carries the concept of interconnected open space. Still referring to the cozy color palette, gray and white color choices can be easily combined with simple or modern wooden furniture in an open space. 
Using a Smart Color Palette
For apartment owners who need solutions in maximizing space to make it more space-saving, the color palette technique can be one of the supporting ways that give a different feel to the residence. Through the application of a color palette consisting of blue, yellow, white, brown, and gray, there will be a calming impression on the interior design.
The color palette application does not have to be in the main area, but it can also be through a touch of the right decoration. For example, through wall hangings, soft sofa cushions, plus a selection of textures that reminds us of a natural atmosphere, such as the beach. 
Super Homey Warm Shades
Neutral color palettes are not always boring. With a color palette that carries a warm theme, such as the combination of brown from natural wood and ivory from modern furniture, the interior design will feel very homey, making all residents feel at home.
Now, to maximize the warm nuance, you can also take advantage of natural lighting access plus the use of decorations with slightly contrasting colors, but still the same as brick red. Green plant decorations at certain points will blend perfectly with the color palette that is usually used in this Japandi-style residence.
Mutual Balancing Synergy
The uniqueness of the combination of the right color palette can also be felt in rooms that are usually difficult to maintain neatness, such as in the workspace or in the children's room. The dynamics and busy activities can still feel ease by choosing a color palette that tends to be neutral, for example between white and minimalist gray combined with a touch of wood that brings a calming impression. 
So, are you ready to play with color palettes to create a slick interior design for your home? Don't get stuck with the same monotone colors, but try to be creative with a color palette that can create various nuances that you never expected before. Enjoy applying your favorite color palette to your home!