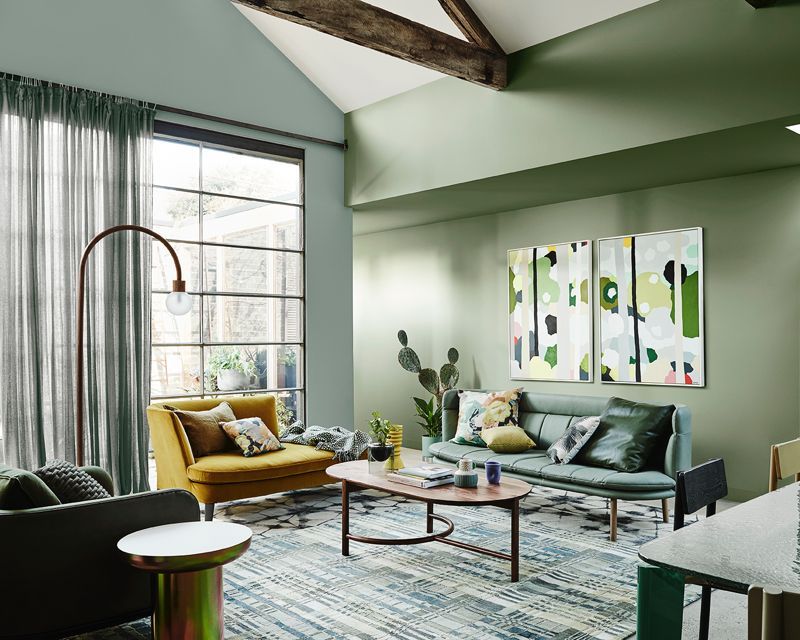 What are the plans for 2021? For those of you who are building a house or planning renovations, it may have been delayed since the 2020 pandemic. Now, it's time to run all the pending plans again for the sake of realizing the dream home. But, before making a house that suits you, we will provide color tips for home interiors that will become a trend in 2021.
Home interior color trends this year appear in a variety of color choices. However, the nuances remain in the same thread, namely tropical nuances. Interior color inspiration also comes from natural elements such as the colors of the islands, beaches, mountains, forests, sunset skies, to coral colors. Let's take a look at interior color choices that make your house even more attractive to your neighbors!
Monochrome Color
Monochrome color trends are arguably the color trends that will remain timeless. The monochrome color choice is the easiest and most flexible choice with any interior style. The definition of monochrome color is the choice of colors in one space, usually consisting of one color, a maximum of two colors. If you want a clean and airy room atmosphere, you can combine black and white for the interior with the furniture.
Tropical Colors
Tropical colors will still be an option in the interior trend in 2021. This color inspiration comes from the beauty of the charm of islands across the Equator. Imagine that you are on an island with blue water beaches, white sand, and trees around it. The richness of color is still added by the exoticism of underwater biota such as colorful coral reefs and covered with a lavender tinge on the western horizon. The collection of natural colors is then poured into interior elements which are also a trend this year.
Natural Color
After the enchantment of island colors, there are still other color inspirations that come from nature. Nature in the context of choosing this color is mountainous nature with lush green tropical forests. Therefore, choosing this natural color can provide a cool nuance as well as a masculine touch to your home. A dark moss green color or a cool palette of descended greens will give your home a different look.