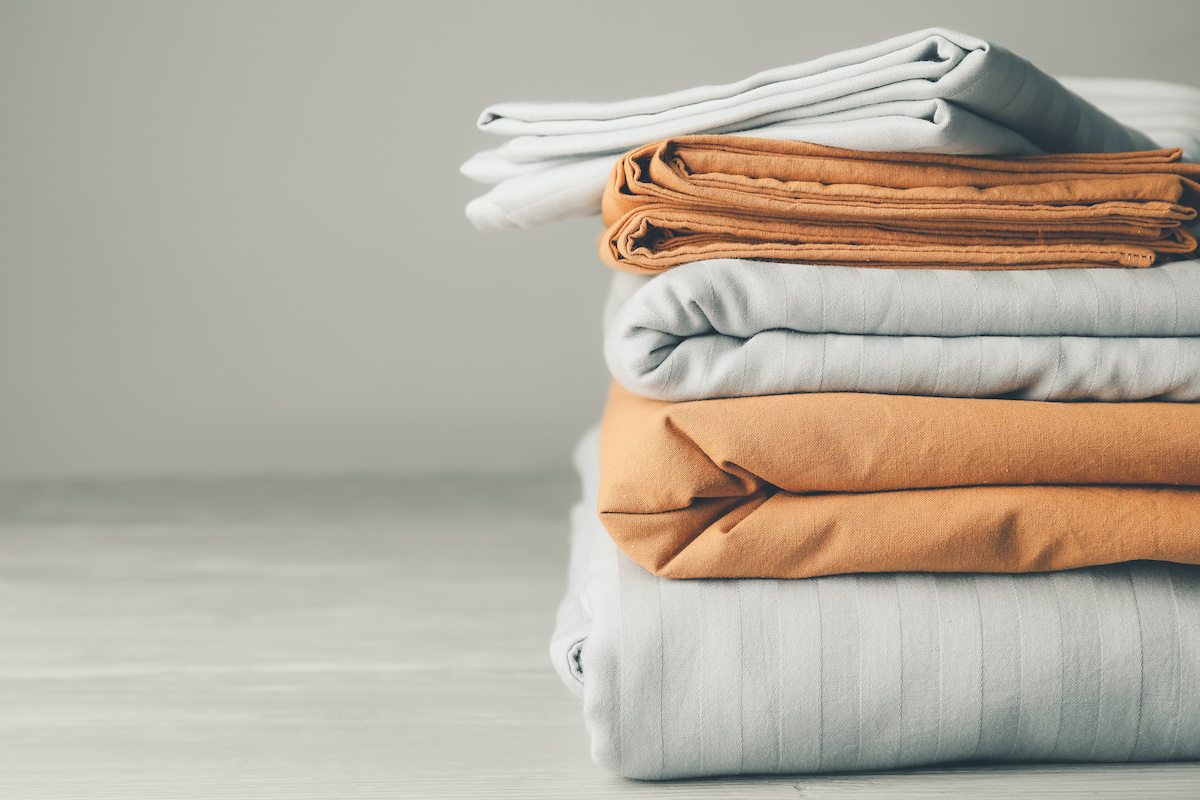 Sleep is one of our main needs that should not be disturbed so that we can continue to do activities optimally the next day. The quality of our sleep is not only determined by the hours of sleep, but also various sleeping equipment such as the type of mattress. Is it true that only the mattress will affect the quality of our sleep?
Of course not! There are still many other bedding items that we have to consider, for example, there is a bed cover. Who doesn't know bedcover?
Currently, many people use bed covers because the material is thicker than blankets. No wonder people who live in cold weather rely more on bed covers than blankets because of their thickness and better quality.
Quality Bedcover Based on Material, Which Material Is the Most Comfortable for You?
Even though many people think that the quality of a bed cover is better than a blanket, that doesn't mean we can just choose a bed cover randomly. We also have to be observant in choosing a bed cover so that we can get a quality bed cover, aka it can be used for a long time.
Surely no one wants to get a bed cover that breaks quickly even though it's expensive? That is why we must know some materials for bed covers, including the following:
1. Japanese cloth
As the name suggests, this one cloth comes from Japan which is famous for its quality. There are many advantages that Japanese fabrics offer, including their smooth texture, which will make you sleep more comfortably.
Not only that, the nature of this Japanese fabric is cold so that we won't feel hot even though the bed cover is quite thick. The colors of Japanese fabrics are quite varied which are guaranteed to make our bedroom more colorful!
2. King Koil
For those of us who have often hunted mattresses, they are certainly familiar with the name King Koil. There is no need to doubt the quality of King Koil, considering that this bed cover already uses the best material, namely jaguard cotton, which is known as the best cotton in the European region.
Recognizing the King Koil bed cover is also quite easy because of its flexible nature and good durability so that we can use it for a long time. Not only that, but the texture of the King Koil is also slippery, making it easier for us to iron it.
Another advantage you get from choosing a King Koil bed cover is that the color tends to be bright and will make our bedroom look more elegant.
3. Goose down
Who would have thought that goose feathers could also be made into a bed cover? Many bed covers use goose down because this material is able to warm us all night long.
Even these goose feathers have been used since the 17th century by the Russians to produce blankets! Besides being warm, the softness of this bed cover made from goose down is guaranteed to make us sleep better.
4. Cotton Fabric
Cotton fabric is known as one of the most famous materials for its softness, even though it is processed into a bedcover. Besides being soft, this cotton material also quickly absorbs sweat so you won't feel hot when you sleep at night.
We need to be careful in choosing cotton so as not to get less quality cotton and it will spoil quickly. It's the same as wasting money, right?
5. Satin Fabric
Talking about bed covers, of course, will not be complete without discussing satin. Satin is known for its soft texture as it is made of 100 percent cotton. Apart from its soft texture, the satin material is also thick enough so that it will make our sleep more comfortable.
We need to be careful when washing satin bed covers because the fabric is brittle when washed. Surely no one wants it if the bed cover breaks quickly because of the wrong treatment method?
6. Wool
Wool material is also known as the best material for bed covers because it is soft and warmer than other materials. Using a bed cover made of wool is suitable for those of us who live in cold climates so that we can still feel warm throughout the night.
We need to remember that the price of wool bed covers are more expensive than other materials, so we need to prepare more savings before buying them.
7. Viscose
Despite the name cotton, viscose cotton is not completely made of cotton. The composition of this cotton material is around 60 to 70 percent and the rest is made of viscose, aka rayon. It is easy to identify a bedcover made of viscose cotton because of its soft texture and feels comfortable on the skin, even if we use it for a long time.
Besides being able to be used for bed covers, viscose cotton is also commonly processed into other types of clothing such as shirts, jackets, or T-shirts.
8. Polyester
Polyester is the next material that is also often made into bed covers which also tend to be offered at low prices. There are many advantages that this polyester material offers, for example, the material does not wrinkle easily so that we will tidy it up faster.
This bedcover made of polyester also has many motifs so that we can choose it as you wish. We need to remember that this polyester material has a slightly rough texture and is less able to absorb sweat so it can make us feel hot.
We recommend that you choose a polyester bedcover motif that matches the concept of the bedroom so that it looks more contrast and the bedroom looks more attractive.
9. Tancel
Still hesitant to use a bed cover because your body sweats quickly? No need to worry, we can use a bed cover made of tancel! Even though many people are not familiar with this tancel bed cover, the quality is not in doubt.
This tancel material is made from organic grass combined with transverse bamboo fibers. The micropores of the tancel material are what make the tancel material absorb sweat 4 times faster than other ingredients.
It is guaranteed that we will not wake up sweating again, which makes our sleep even better. Don't forget about the softness of the tancel material which is almost as soft as silk.
10. Chinese cotton
One more fabric that can be used for bed covers is Chinese cotton or what is often known as twill fabric. Chinese cotton fabric itself is divided into two, namely low and high class with different qualities.
It is easy to recognize low-grade Chinese cotton because the color of the fabric tends to be dark, aka less bright. In contrast to high-grade Chinese cotton, the material is quality and resembles the softness of Japanese fabrics but only with the price is cheaper. Although it is still rare for bed covers that use Chinese cotton, the quality is guaranteed not to disappoint us.
Choosing a bed cover does need a lot of consideration, especially from the material so that we don't get fake bed covers.